This page sponsored by Dr. Miniyar's Pediatrics. Please click for more.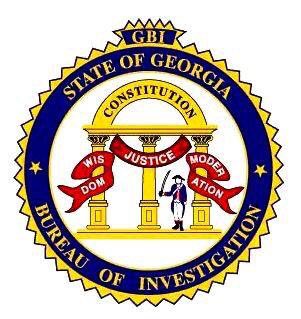 Officers with the Floyd County Police Department and Polk County Police Department were among those who assisted with "Operation Hidden Guardian," which resulted in 21 arrests in the Columbus area on charges associated with computer or electronic pornography and child exploitation, according to the GBI.
Media release: As a result of a proactive, online undercover investigation coordinated by the Georgia Internet Crimes Against Children (ICAC) Task Force, the Georgia Bureau of Investigation's Child Exploitation and Computer Crimes Unit (CEACC), the Columbus Police Department, the Muscogee County Sheriff's Office, the District Attorney's Office for the Chattahoochee Judicial Circuit, and the United States Attorney's Office for the Middle District of Georgia, 2) people were arrested over a five-day period beginning Thursday, November 9, 2017.  Those arrested were charged with O.C.G.A. 16-12-100.2, Computer or Electronic Pornography and Child Exploitation Prevention Act of 2007.  Additional charges may be forthcoming.
"Operation Hidden Guardian" was a five-day proactive effort centered in Columbus, GA.  The operation took several months of planning.  The arrestees, ranging in age from 22 to 55, traveled from areas around Columbus, GA with the intent to meet a child for sex. One of the persons arrested traveled from North Carolina.  Some of the occupations of those arrested included forklift driver, mechanic, car wash attendant, military instructor, electrician, school custodian, research assistant and several were unemployed.
The goal of "Operation Hidden Guardian" was to arrest persons who communicate with children on-line and then travel to meet them for the purpose of having sex.  In addition, the operation targeted those that are willing to exploit children by purchasing sex with a minor. On-line child predators visit chat rooms and websites on the internet, find children, begin conversations with them, introduce sexual content and arrange a meeting with the children for the purpose of having sex.  The children these predators target are both boys and girls.  Since 2014, the Georgia ICAC Task Force has arrested over 120 people in similar operations.
Over the course of the multi-day operation, investigators had more than 600 exchanges with subjects on various social media or internet platforms. More than 400 of those were exchanges in which the subject initiated contact and directed the conversation toward sex. The exchanges involved websites used for dating, socializing, or even websites used for classified advertisements. Some persons when told they were talking with a minor reacted appropriately and ceased communications. However, in some of those instances, the subject continued to communicate.  Over the course of the operation, almost 40 cases were established that met the threshold for arrest. Twenty-one of those cases were concluded with arrests. In some of those cases, the adult introduced obscene or lewd content, often exposing the minor (Undercover) to pornography or requesting the child take nude or pornographic images for them.
Although some websites promote themselves as being for "adults-only" it is not uncommon for law enforcement to work cases in which children access these sites, establish profiles claiming to be older, and then find themselves vulnerable to victimization, harassment, blackmail, or assault. During Operation Hidden Guardian, at least one person was communicating with multiple undercover personas and had also contacted other undercover officers in previous similar operations.  Such activity confirms what investigators uncover conducting these types of investigations: that many predators specifically seek out minors on such websites to groom them as potential victims for sexual contact.
Along with those agencies who participated in the planning and coordinating of the operation, 12 additional law enforcement agencies participated in "Operation Hidden Guardian" as members of the Georgia ICAC Task Force.
For an expanded release, including the names of the suspect as well as all the law enforcement agencies taking part in the operation, please click Operation Hidden Guardian